Schorr Law is headquartered in Los Angeles and is lead by lead real estate attorney Zachary D. Schorr.  He frequently represents both residential and commercial landlords and tenants for all of their real estate needs.  Mr. Schorr has developed his own unique approach to successfully defending California Unlawful Detainers.  He is also the author of "Avoid Eviction: How to Defend Yourself in a California Unlawful Detainer Lawsuit".  This book is geared towards attorneys and non-attorneys who seek strategic insight into the world of unlawful detainers.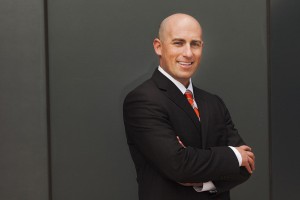 Zachary D. Schorr has been named to the Southern California Super Lawyers (Rising Stars) list for attorneys in Real Estate for 2012. Each year, no more than 2.5 percent of the lawyers in the state receive this honor. The selection for this respected list is made by the research team at Super Lawyers.
Super Lawyers, a Thomson Reuters business, is a rating service of outstanding lawyers from more than 70 practice areas who have attained a high degree of peer recognition and professional achievement. The annual selections are made using a rigorous multi-­‐phased process that includes a statewide survey of lawyers, an independent research evaluation of candidates, and peer reviews by practice area. The Rising Stars lists are published nationwide in Super Lawyers magazines and in leading city and regional magazines across the country.
Mr. Schorr has a well established track record of success in all of his matters.
His recent trial victories and wins for his clients include:
A dismissal of an unlawful detainer complaint for improper attorney verification of the complaint;
$4.618 million fraud judgment against a real estate developer, attorney and construction company;
A jury verdict resulting in $2.5 million payment to his client;
A jury verdict in favor all five of his clients in a multiparty real estate litigation;
A complete defense verdict (12-0) on all claims after a lengthy jury trial involving the sale of an airplane;
An arbitration award in favor of clients being sued for alleged failure to disclosure in connection with real property with no money awarded to the claimant; and
Numerous large settlements for his clients.
Zachary D. Schorr's  Expert Appearance on the Dr. Phil Show
Attorney Zachary D. Schorr recently appeared as a featured expert on the Dr. Phil Show to discuss the real estate issues (including eviction related issues) that his guests were facing.  Here is a clip from the show:
Zachary D. Schorr's  Expert Appearance on ABC's Nightline
Please fill in the contact form, call us at 310-954-1877 or email us at info@schorr-law.com for help with your unlawful detainer matter.